Imagen Listado
Imagen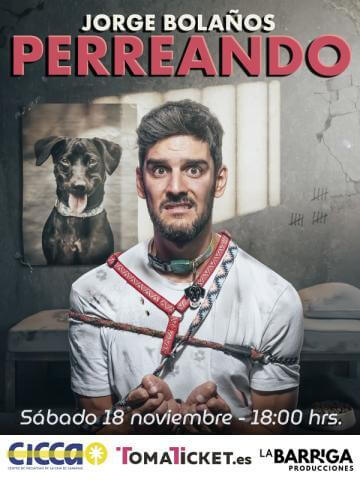 Past event
Descripción del evento
"Jorge Bolaños presents his new solo show "Perreando". After the success of "Ate-risa como puedas", it is presented in a more scoundrelly and irreverent version.
It is a show full of unexpected twists, unique staging and with his inseparable dog Risa with whom he shares success on social networks, which has led to him having a legion of unconditional fans. And fill the theatres of half of Spain and Latin America.
Join us in a different show which will have you roaring with laughter.
"
Category
Categoría del evento
Humour
Age
Edad Recomendada
Adults only
Price
Please, check the event/tickets web