Imagen Listado
Imagen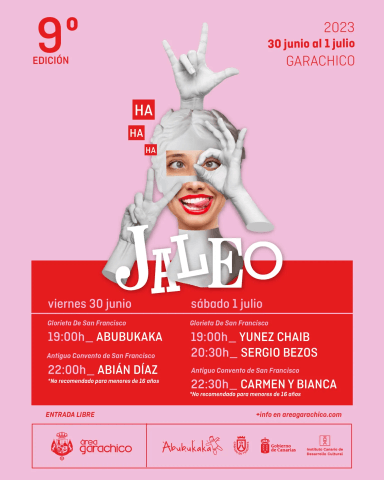 Past event
Descripción del evento
"Jaleo welcomes the summer with a bold and daring proposal.
With the company Abubukaka in charge of the artistic direction, Jaleo forms part of the Area Garachico project as a risky proposal for an adult audience.

From a standpoint of satire and humour, this event aims to question our moral ideology and places the audience in a space of total free expression, a necessary provision for diverse thinking at a time of intellectual regression.
"
Category
Categoría del evento
Humour
Age
Edad Recomendada
Adults only
Price
This event is for free