Imagen Listado
Imagen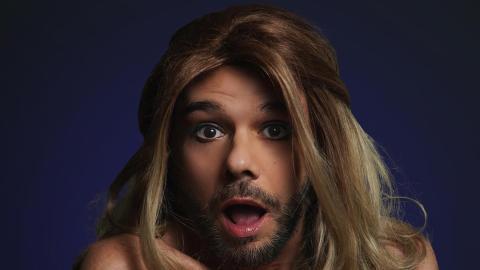 Past event
Descripción del evento
"Jabicombé returns on 17 June to the Alfredo Kraus Auditorium with a crazy cabaret show. Guaranteed fun with a multi-talented artist that captivates everyone who sees it.
Lady: leave that bag that isn't yours is the latest show by artist Jabicombé from Gran Canaria. A multi-talented artist, both comedian and musician, delights audiences with his shrewd humour that can raise a smile from any situation. In this show, Schamann encourages everyone to resolve their own miseries and not get involved in those of others.
Jabicombé is a multi-talented artist. A comedian who performs monologues, plays the piano and sings. Masked, almost always, in her alter ego Barbra Straisand, she dissects reality in a highly unique way.
The Fools Are Over, What's Happening?, Oh For How Much!, I'm Pole Positive! Chirrínchirán! 'The best Of', 'Covid Special' and #Cármatevanessa, are the shows that have been performed over the last nine years throughout the Canary Islands.
"
Category
Categoría del evento
Cinema and theater
Age
Edad Recomendada
Adults only
Price
Please, check the event/tickets web