Imagen Listado
Imagen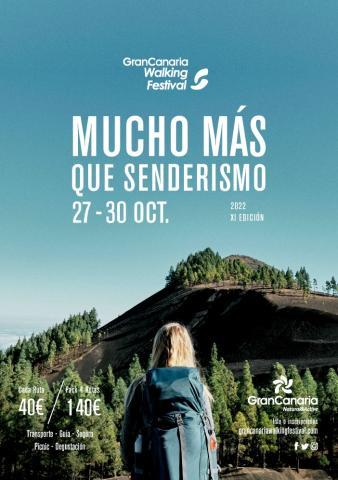 Descripción del evento
Gran Canaria holds mysteries that can only be discovered on foot. Connect with its purest nature through the routes and trails that the Gran Canaria Walking Festival has prepared for you.
Explore its wildest and most unknown side and let yourself be captivated by the beauty of its imposing landscapes.
You will be able to enjoy that special charm that only those who venture into its most hidden places know.

Category
Categoría del evento
Endurance sports
Age
Edad Recomendada
Adults only
Price
Please, check the event/tickets web