Imagen Listado
Imagen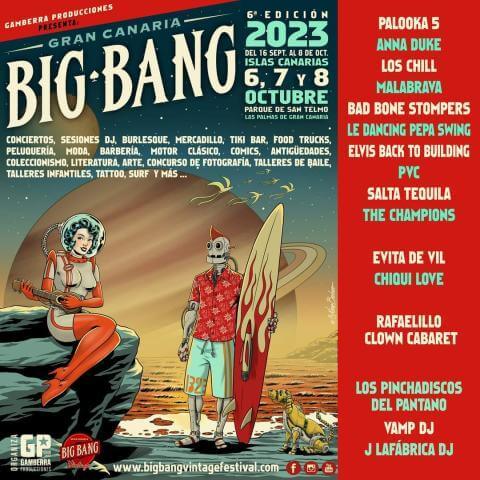 Past event
16 September to 8 October
Descripción del evento
"THEY ARE OUT OF THIS WORLD!
Book your holiday for 6, 7 and 8 October at the San Telmo Park in Las Palmas de Gran Canaria.
Three days of concerts, DJ sessions, burlesque show, dance workshops, street market, food trucks, classic cars, barbershop, tattoo, surfing, antiques, collecting, fashion, second hand, records, literature, photography, children's shows and workshops and much more.
"
Category
Categoría del evento
Festival
Age
Edad Recomendada
All audiences
Price
Please, check the event/tickets web