Imagen Listado
Imagen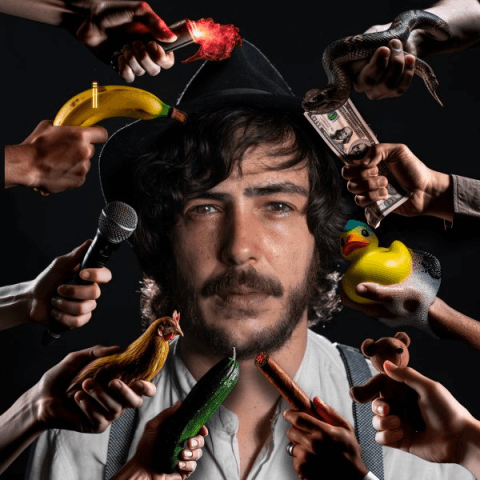 Past event
Descripción del evento
"Fran Baraja, singer/songwriter from the Canary Islands, and 'Camilo de los pobres' present their latest work at the Leal Theatre: Excuse my disorder! The concert will take place on 20 July starting at 20:00, in the Sala de Cámara. Tickets, at the price of five euro, can be purchased at the box office and on the theatre's website.

Because he's going to quarrel no matter what he says, this politically-incorrect artist from Laguna stays at ease and explodes everywhere as usual. The band's classics such as 'Muerte al ukulele,' 'Macaronesico' and 'Tonguitas de verolos' are mixed with new compositions created from the purest chaos and surrealism that characterise this classic of Canary Islands music, and the city's 'monumuerto' of the advanced (advanced in what interests them, of course).

The Canary Islands artist and counter-artist warns that anything can happen at this concert, so it is recommended that people with a low threshold for offence abstain.
"
Category
Categoría del evento
Music
Age
Edad Recomendada
All audiences
Price
Please, check the event/tickets web