Imagen Listado
Imagen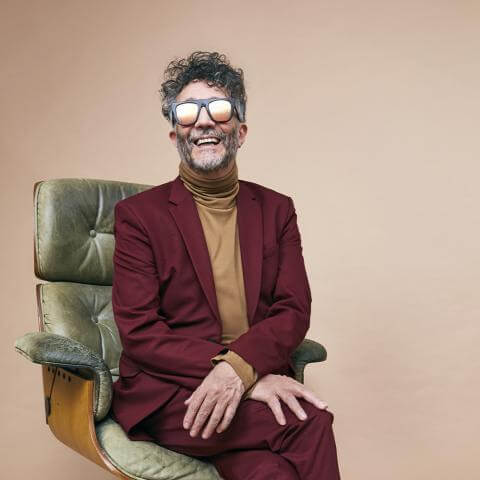 Past event
Descripción del evento
A musician who needs no introduction. Fito Páez is one of the most important exponents of Argentine and Latin American rock and Spanish-language music.
For rock lovers, he needs no introduction. Argentine singer Fito Páez returns home, to the Alfredo Kraus Auditorium.
He is described as "the troubadour of Argentine rock." He is an Argentine musician, composer, pianist, film director and singer. He was also a member of the so-called Rosarina trova. Rodolfo Páez, better known as Fito Páez, is considered one of the most important exponents of rock in his country, in all of Latin America and in Spanish-language music.
Fito recorded his first solo album: 'Del 63' in 1984. This material had an impact with music that was taken from rock, jazz, tango and folklore sources. With lyrics that closed their eyes to the landscape of reality. That same year, he also recorded his second solo album titled 'Giros', with which he consolidated his inspiration as a performer and composer, especially in songs such as 11 and 6, Cable a Tierra and Yo vengo a ofrecer mi corazón. In 1986 Páez recorded Corazón Clandestino. A single maxi with three themes, including La rumba del piano, together with the great Brazilian composer Caetano Veloso.
Recognised as one of the new solo musicians with the greatest future, he joined another of the monsters of Argentine music: Luis Alberto Spinetta. Together they worked on a project that saw the light of day in the form of a double album called 'La, La, La'.

Category
Categoría del evento
Music
Age
Edad Recomendada
All audiences
Price
Please, check the event/tickets web