Imagen Listado
Imagen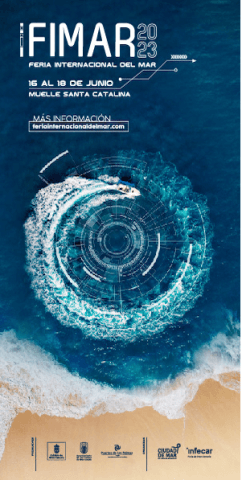 Descripción del evento
"The International Sea Exhibition is a renowned regional event for the nautical and marine/maritime sector of the Canary Islands archipelago. Fimar is promoted by the Cabildo de Gran Canaria (Chamber of Commerce), the Las Palmas de Gran Canaria City Council, the Las Palmas Port Authority and organised by Infecar Feria de Gran Canaria Exhibition Centre and Ciudad de Mar.

Its aim is to offer business people in the sector a specialised event through which to promote and stimulate the Blue Economy. The trade show features commercial offers from companies and suppliers in the sector in addition to a technical programme, scientific awareness raising and complementary activities related to the marine and maritime environment.

Fimar is a promotional opportunity for companies and professionals in the sector, as well as a unique event for raising awareness about the importance of the marine and maritime environment and sustainability among the general public.
"
Category
Categoría del evento
Nature
Age
Edad Recomendada
Adults only
Price
This event is for free