Imagen Listado
Imagen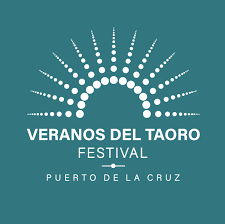 Descripción del evento
"""Taoro summerstake advantage of the exceptional climatic conditions of an island of eternal spring, great names in national drama, and a privileged natural environment, Parque de la Sortija, in the municipality of Puerto de la Cruz, to start their own tradition of open-air theater . WithTaoro summerswe collect the tradition of events such as the Regent's Park Open Air Theater in London or Shakespeare in the Park in New York where, despite being completely outdoors, the theater has changing rooms for the technical and artistic cast or the makeup department .

One of the characteristics that will define this event will be its pedagogical vocation, the indisputable value of its interpreters, the indisputability as a work of value of the texts represented, and an effort to bring the quality of the spoken word closer to audiences further away from these contexts thanks to the diversity of the proposals that will truffle the programming of these three days of local culture.

The framework will promote the enjoyment of the afternoon and night to fill the brain not only with cognitive stimuli, but also with sensory and experiential ones."""
Category
Categoría del evento
Festival
Age
Edad Recomendada
Adults only
Price
Please, check the event/tickets web