Imagen Listado
Imagen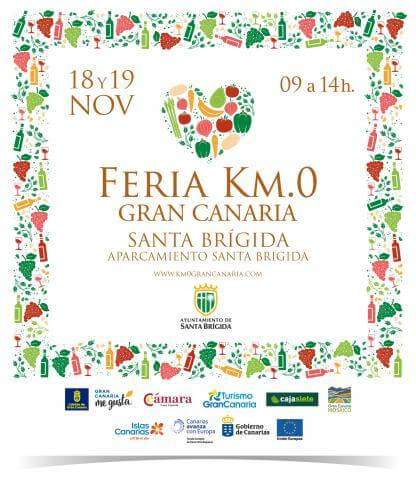 Past event
Descripción del evento
"The Feria Km.0 Gran Canaria is a gastronomic fair where you will be able to meet the local producers and buy them directly their quality, fresh products. This fait takes place, on an itinerant basis, in the different municipalities of the island, giving the chance to the visitors to discover also the Island Villages. The coming edition will take place on the 18th and 19th of November in Santa Brígida, an area known for the many artisan cheese producers.
The Fair opens between 09:00 and 14:00 hours and will account with 50 producers. Visitors will be able to find a wide range of products produced on the Island: honey, wine, fruit and vegetables, bread and pastries, coffee, home-made ice cream, home-made beer, natural juices, jams, mojos, cheeses, gofio, ornamental plants, liqueurs, home-made pasta, Canarian roasted leg, etc. All high quality products, all locals.
The Km.0 Gran Canaria Fair is a project completely linked to sustainability. It's main objectives are: boost the local economy, make local products and producers visible, encourage sustainable consumption habits and preserve the landscape.
The Fair will take parking Santa Brígida under a roof of colored flags, which will decorate this new edition of the event.
"
Category
Categoría del evento
Gastronomy
Age
Edad Recomendada
All audiences
Price
This event is for free