Imagen Listado
Imagen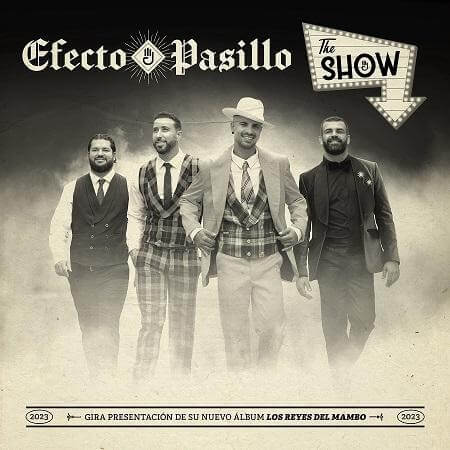 Descripción del evento
The new tour of Efecto Pasillo has a stop at the Alfredo Kraus Auditorium. The most successful Canarian quartet and scoundrel of recent times marks three exclusive appointments in its calendar and that of its faithful followers to present in concert their next album, 'Los Reyes del Mambo', which will go on sale in spring 2023.

In this presentation tour, the formation of Iván Torres (vocals), Javi Moreno (drums), Nau Barreto (guitar) and Arturo Sosa (bass) will be joined by great musicians such as Totó Noriega (percussion), Stefan Navarro (trombone), Marcos Pulido (trumpet) and Tato Latorre (guitars, keyboards and musical direction). All with the aim of creating an unforgettable and unique show at the height of Los Reyes del Mambo.

A festive live, optimistic and in the purest style of Efecto Pasillo, which will not leave you indifferent and in which the songs of his new work will be interspersed with the greatest hits of his musical career. Songs that have made us dance chorus to chorus since they bet on charismatic and good lyrics.
Category
Categoría del evento
Culture and leisure
Age
Edad Recomendada
All audiences
Price
Please, check the event/tickets web