Imagen Listado
Imagen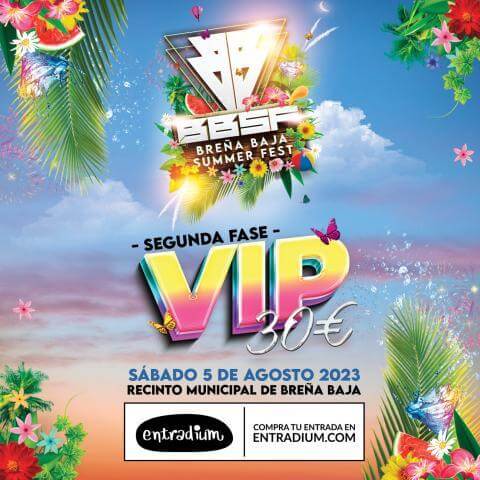 Past event
Descripción del evento
"Are you ready for the best Urban and Electronic music from all over the Canary Islands?

Presenting the Breña Baja Summer Fest (BBSF), a festival that takes place in the municipality of Breña Baja, La Palma. It's been 10 years since we first started, and we are still going strong! This year, although admission is free, we offer the VIP ZONE for those over 21 years old!

This is an unforgettable experience and perfect for you. From the VIP area, you will be able to enjoy the concerts from a privileged location, enjoy an open bar and a chill-out rest area, and you will be able to enter and leave the VIP area and the venue whenever you like.

WOULD YOU LIKE TO ENJOY THIS EXPERIENCE WITH OUR GUEST ARTISTS?
"
Category
Categoría del evento
Festival
Age
Edad Recomendada
Adults only
Price
Please, check the event/tickets web