Imagen Listado
Imagen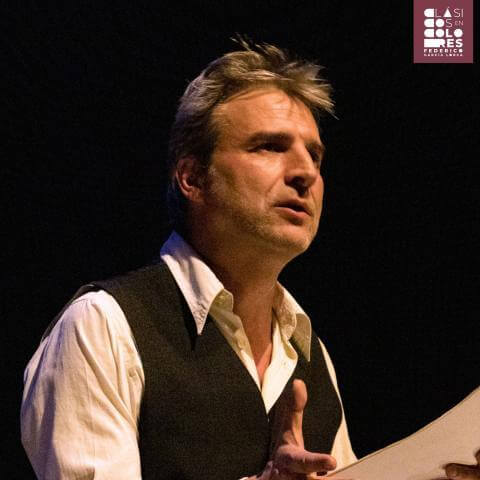 Past event
Descripción del evento
"Alberto San Juan brings the texts of the book Poeta en Nueva York by Federico García Lorca to the present.

The protagonist, Alberto San Juan, writes a few words about the work and begins with the phrase with which Federico García Lorca referred to capitalism in a recital lecture he gave in 1930 at the Residencia de Señoritas in Madrid: "a cruel economic system whose neck will soon have to be cut." He goes on to recount that this is where he presented his book Poeta en Nueva York and talked about his "lyrical impressions" after a year of living in the city during which he witnessed the Crash of 1929, the biggest capitalist-society global crisis prior to that which occurred in 2008, and in which we are still trapped today.

The show presented by Alberto San Juan and the band reproduces the text - prose and poetry - that Federico recited in that meeting with the public almost a century ago, and which is totally relevant today.
"
Category
Categoría del evento
Cinema and theater
Age
Edad Recomendada
All audiences
Price
Please, check the event/tickets web