Imagen Listado
Imagen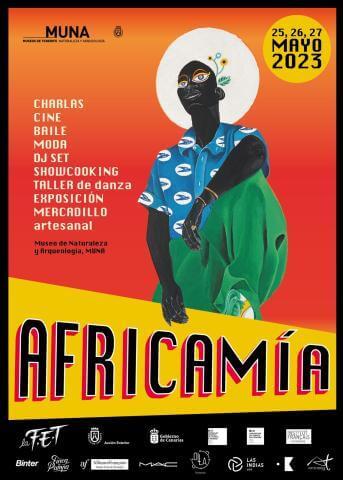 Descripción del evento
"The organization of the event «Africamía 2023» aims to overcome social and cultural inequalities, promoting diversity and specifically addressing the role of women in the artistic world.
This event makes it possible to highlight the cultural mixture existing on the island of Tenerife due to its geographical position in the African-European axis and to transcend the geographical and artistic borders.
We want to open this event to all audiences: children, adults, students, amateurs, professionals, local, international and allow access to all activities to people with functional diversity."
Category
Categoría del evento
Culture and leisure
Age
Edad Recomendada
All audiences
Price
This event is for free