Imagen Listado
Imagen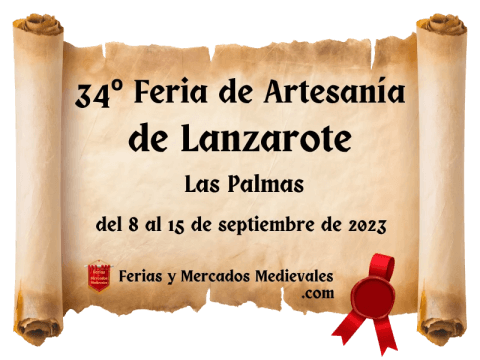 Past event
Descripción del evento
"The thirty-fourth edition of the Lanzarote Craft Fair, the most prestigious meeting of artisans on the island and one of the main fairs on the Canary Islands, will take place from 8 to 15 September 2023. This annual fair coincides with the festival of Nuestra Señora de Los Dolores (Our Lady of Sorrows), the island's patron saint, in the town of Mancha Blanca. Its objective is to promote the creations of local artisan crafts people.
The Lanzarote Craft Fair is a must-visit for any visitor to the Canary Islands. This annual event showcases the best of traditional and contemporary craftsmanship from across the islands, from beautiful ceramics and textiles to intricate jewellery and woodwork. Also discover the technological innovations that are changing the landscape of traditional artisan craft production.
The 2023 Lanzarote Craft Fair will feature over 100 artisans from across the Canary Islands, showcasing their traditional and contemporary crafts. Visitors can also enjoy live music, parrandas (traditional Canary Islands folk music), workshops, traditional games, and tastings.
"
Category
Categoría del evento
Fair
Age
Edad Recomendada
All audiences
Price
This event is for free