Imagen Listado
Imagen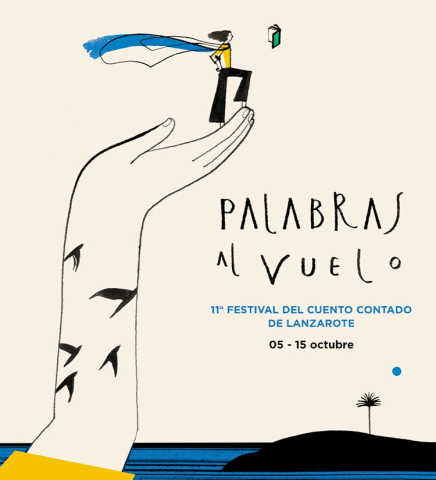 Past event
Descripción del evento
"Festival Palabras al Vuelo 2023 brings to Lanzarote a new edition of the best oral storytelling.
The programme for this 11th edition will run from 5-15 October.

It will once again mark a milestone in raising awareness of oral storytelling in Lanzarote and La Graciosa, firmly positioning itself as a primary event for this ancestral art.
The festival has gained in international recognition and will draw storytellers from different parts of the world: America, Africa, Asia and various regions of Spain, such as the Canary Islands, Galicia and Catalonia, among others.
"
Category
Categoría del evento
Culture and leisure
Age
Edad Recomendada
All audiences
Price
This event is for free