Imagen Listado
Imagen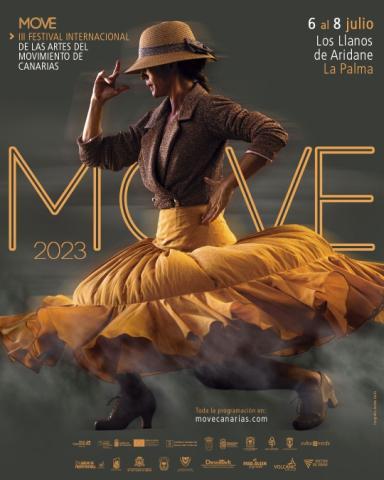 Past event
Descripción del evento
"The arts of movement continue to be one of the chosen ways to relate. Human beings have always used rhythmic or arrhythmic movement to connect with the prevailing manifestations of each era, from dances linked to beliefs about protection and sacrifice to Mother Earth, to our present time in which it manifests in human beings in one way or another, creating identities linked to the styles of the movement arts.

The movement arts continue to expand their disciplines in an increasingly contemporary way. The most classic version of the most demanding and classic styles is not left aside, in which the discipline of the different schools determines the artist.

In recent decades, the most contemporary concepts have taken over from the most classical disciplines, with a paradigm shift in the way the movement arts are perceived.

This is how MOVE CANARIAS was founded, celebrating its third edition in 2023, having performed at Lanzarote, Tenerife, Gran Canaria and La Palma and which seeks to delve into the proposals of the movement arts with special attention in this edition to training and being a leading international open space of interest to Canary Islands visitors and locals, located in different towns on the islands, thus giving a plural dimension to the proposals.
"
Category
Categoría del evento
Festival
Age
Edad Recomendada
All audiences
Price
This event is for free