Imagen Listado
Imagen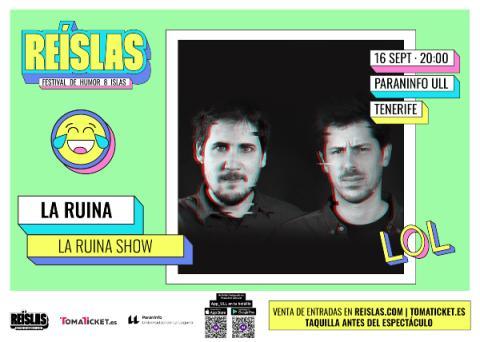 Past event
Descripción del evento
"
La Ruina (The Ruin) is a show in which the audience as well as special guests share their most embarrassing anecdote in public: that time their partner left them via WhatsApp, when they fell asleep at an important meeting, a misunderstanding with a taxi driver, etc. The typical anecdote that friends always ask you to tell at dinner.

In La Ruina we laugh, yes, but somehow we also do group therapy when we see that we all have a loser inside of us. The comedians and scriptwriters Ignasi Taltavull & Tomàs Fuentes lead the show, accompanied by a guest who will help them comment on the anecdotes of that night.

Casting: Ignasi Taltavull and Tomás Fuentes
"
Category
Categoría del evento
Humour
Age
Edad Recomendada
Adults only
Price
Please, check the event/tickets web